Perfect for your dogs to splash & play to keep cool
Click Here for Small Size
Click Here for Medium Size
Click Here for Large Size
Small Pool Measures: 31½"D x 8″H and holds up to 19¾ gallons of water
Medium Pool Measures: 47″D x 12″H and holds up to 67 gallons of water
Large Pool Measures: 63″D x 12″H and holds up to 119¼ gallons of water
A refreshing dog pool that your pets can use to cool off in on hot days.  These Cool Pup Dog Pools are made of extra-tough PVC that folds down completely for transport and storage.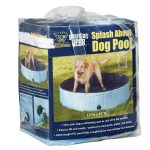 The best selling Cool Pup Dog Pools are now available in three sizes!  Dog pools are portable, easy to fill & empty, and are made of extra-tough PVC for lasting use.
Perfect for a refreshing dip in the backyard, or on decks or patios
Pools fold down completely, making them easy to pack for summer vacations
Easy to store during the winter months
Don't you love it when you can submerge your body in cool water on a hot day?! Your dog loves it just as much and will help keep him/her comfortable on hot summer days.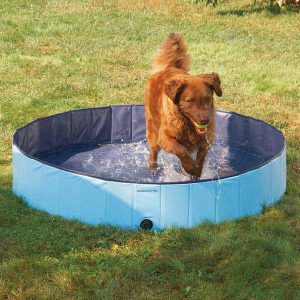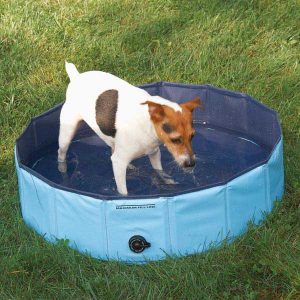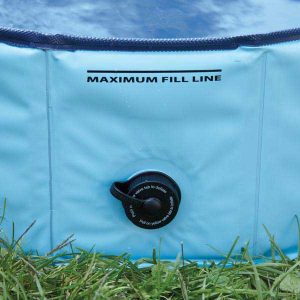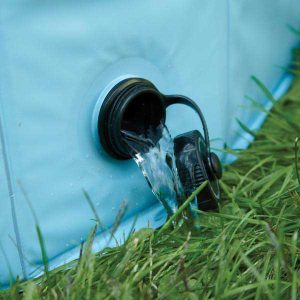 Safety & Caution:
Always set pool up on a smooth, level surface.  Make sure there are no sharp rocks or similar items underneath the pool.
Do not leave pets or small children unattended near pool.
Supervise your pets while they are playing or bathing.
Do not allow pets to chew or stand on pool edge.
Do not sit on pool edge.  Empty pool after use.
Do not fill pools more than 3/4 full with water.