MAKE SURE YOU CHOOSE THE APPROPRIATE PRODUCT FOR YOUR DOG'S SIZE.
Complete Protection Against Fleas, Ticks & Mosquitoes
I put this product on my two dogs and within 24 hours they had complete coverage.
The perfect formulation for your dog's size…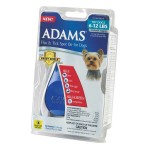 6-12 Pounds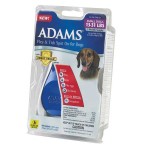 13-31 Pounds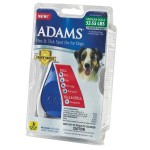 32-55 Pounds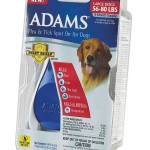 56-80 Pounds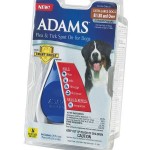 81 Pounds and Over
The most complete protection available against fleas, ticks, and mosquitoes
Easy to use applicator keeps the product on the dog and not your hands or surfaces.
Specially formulated for puppies over 6 months, toys & miniatures under 15 lbs and large dogs.
Fast-acting, dual-action formula contains an adulticide which kills fleas, ticks, and mosquitoes for up to 1 month
Contains (S)-Methoprene Insect Growth Regulator (IGR) to kill flea eggs for up to 1 month
Convenient and easy to apply
Select package from 1 month to 6 month supply
Apply 1/2 of the package between the dog's should blades to the dog's skin
Apply the other 1/2 at the base of the tail
Methoprene that gets the eggs and larvae is the exact same chemical that is in Frontline! Methoprene does not "like itself". That means when you put it on your dog, it moves away from itself carrying the permethrin with it.  Lab results showed that within 24 hours the entire dog was covered! Brushing after 12-24 hours will help distribute the product as well.
Also, this will transfer over to where the dogs lie and will continue to work on those areas!
Caution: Intended for use on dogs 6 months of age and older. Do not use on cats.