Rolling T Stores is proud to announce the launch of
our newest brand of dog products, Mack and Mercie™

Mack and Mercie™ are particular about their environment. They share your love for big and small items that make their world happy. You will find functional products that last, add comfort, have style, and bring joy to you while they are here and after they are gone.
Pet Memorial Stainless Steel Pendant Jewelry Sets
Heart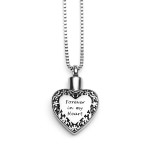 Cross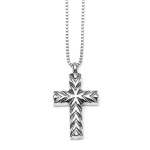 Infinity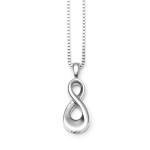 Tree of Life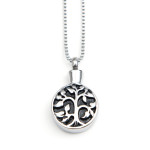 Tree of Life Open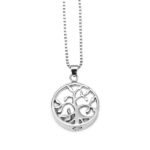 Available now on Amazon – Pet Approved by Mack and Mercie™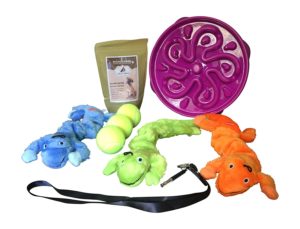 Healthy Dog Bundle with Specialty Dog Bowl and Stretchy Toys
This "Healthy Dog Bundle" includes the Kyjen® Slo-Bowl to slow down those fast eaters, Mack & Mercie's organic dog snacks, Zanies® Bungee Geckos, pressureless tennis balls that never go flat and a Ultrasonic training whistle.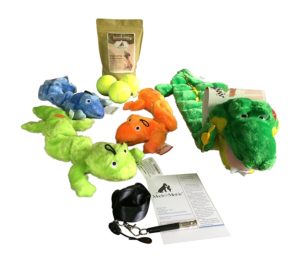 Keeping Your K-9 Kid Healthy Has Never Been Easier
This "Treat Your Dog Bundle" includes 1 Kyjen squeaker mat, 3 Zanies bungee geckos, 3 tennis balls that never go flat,1 bag of organic dog treats, Training Whistle, Guide, and Lanyard Ready to have a blast and keep your pet healthy? The Treat Your Dog Bundle is fun for them and easy for you.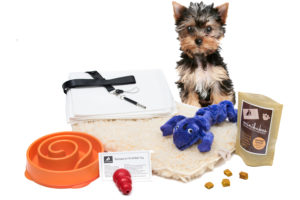 Puppy Training Gift Bundle
This puppy/small dog kit for dog lovers includes 1 pack of Clear Quest Puppy Pads (22″x23″), small KONG Classic red toy, Slo-Bowl Mini fun food bowl, Mack and Mercie Dog Whistle/Lanyard/Training Card, Zanies Gecko toy, Slumber Pet Double-Sided Sherpa Mat & recipe card with treat ideas.
KONG Classic Red Toy:
Perfect for stuffing with KONG treats
Unpredictable bounce for games of fetch
Recommended worldwide by Veterinarians, Trainers and dog enthusiasts
Made in the USA

Mack and Mercie's Story
Mack was a little ball of puppy fur on that Christmas morning. The kids thought it was an elf in the box but were so excited to see it was our forever puppy. The first lick, the first nibble and the first little bark and his pawprint was forever embedded on our hearts.
He grew along with the kids playing ball, swimming in the river, laying by the fire in the winter. Mack watched over the family and our home to keep us safe. He seemed content to be the only forever friend in the home but sometimes I caught him looking around the neighborhood for other fur friends.
Then one day we came upon little Mercie. Her human family did not want her which brought on an immediate sadness because she was so full of love and kisses. I knew she would fit in perfectly with our family but how would Mack like this excitable, fun and demanding little fur baby. Honestly, Mack did not have a choice because as soon as we got Mercie home, she was all over him! The race was on as they chased each other, jumped around and realized they had found their own best forever friend.