Choose from many beautiful colors and sizes 3.5-11 for women and 3.5-16.5 for men.
A wedding ring is a beautiful symbol of love 2 people have for each other and their commitment to each other. 
You want to wear your ring all of the time wherever you go and whatever activity you are doing.  However, that is just not possible 24/7.  A silicone wedding ring is just the answer whether you are training, wall climbing, hiking, gardening, dog walking, roofing, welding or just relaxing at the beach.
Doctors Wear Them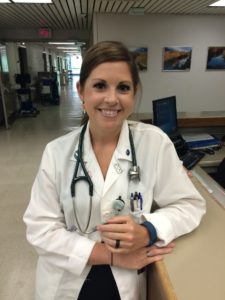 Kristen is a doctor at a local hospital and wants everyone to know she is married but doesn't want to risk any damage to her wedding ring.  She loves the ease and comfort of the silicone band replacement while she is at work because if she needs to replace that, believe me it is cheaper than her wedding ring!
Workers & Athletes Wear Them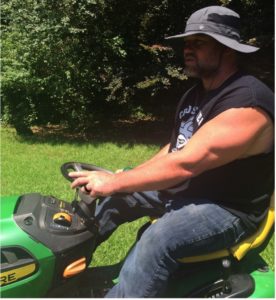 Tobey runs a lawn service and works out at the health gym (pretty obvious looking at those arms!) He is a weightlifter and this type of ring is perfect for CrossFit Training.  He has been wanting a rubber type replacement wedding band that he can wear every day.  Tobey really needed to protect his finger from getting crushed by an accident during his every day activities with his normal wedding ring. This size 13 silicone ring was perfect for him with its comfort and flexibility.  Now the other men and women at the gym are asking him where he purchased his ring!
Nurses Wear Them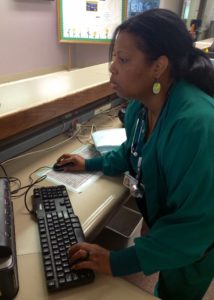 Nurse Veronica finds wearing her ring to be more comfortable while inputting all of the patient information into the computer.  She said it would be okay to wear her wedding band while at the desk, but when she has to go to the patient's room for their care, she doesn't want to chance anything happening to it.
Whether to give as an actual wedding present to friends or family, to your spouse so they can protect their finger at all times, or just because you want one of these rings, this is a great ring that you will treasure for a long time.